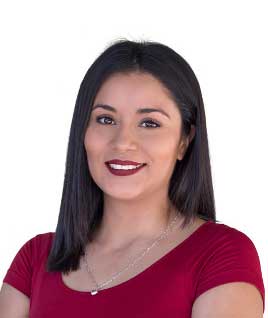 Claudia Cervantes
Company Agent at: Ajijic Real Estate
Nací y crecí en Ajijic. Estudié derecho en la Universidad de Guadalajara. Soy una persona objetiva, perseverante, responsable y confiable. Sé escuchar a las personas y entender sus necesidades.
Tengo varios años de experiencia en ventas y trato al cliente.
Mi objetivo es desarrollar una carrera en bienes inmuebles. Dame la oportunidad de ayudarte, no te decepcionaré.

I was born and raised in Ajijic. I studied law at the University of Guadalajara. I am an objective, persevering, responsible and reliable person. I like to listen to people and understand their needs.
I have several years of experience in sales and customer service. My goal is to develop a career in real estate. Give me the opportunity to help you, I will not disappoint you.