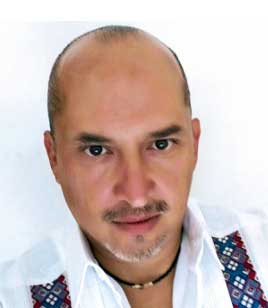 Andrés Velázquez
Company Agent at: Ajijic Real Estate
I was born in Mexico City from a couple of artists, raised in the town of San Juan Cosala and educated in the first bilingual school in Chapala. The Arts are one of my passions, I studied dance, music, plastics' arts and have a bachelor degree in Theatre. My parents always encouraged me to travel since l was a teen, l have been in many countries in Europe, USA and Central America, always learning something from each culture. I am the owner of a metal handicrafts workshop in Tlaquepaque for about 20 years, I have been exporting and participating with the Mexican government in Best Show Fairs in Paris, Frankfurt and Spain. After a long time l'm back to this paradise where l spent the best part of my life, it will be a pleasure to understand your needs and help you to find the right place.
El Camichin, San Luis Soyatlan, San Luis Soyatlán, Jalisco, 45820, San Luis Soyatlan
Fantástico lote frente a carretera, ubicado entre la población de San Cristoba...